Contact: Kelsey Moody 405-519-8593
1380 W. Covell Rd.
Suite 108
Edmond, Oklahoma 73003
Meet The Team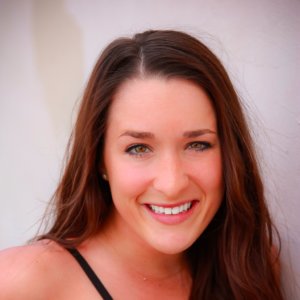 Kelsey Moody
Owner
About
Coming in early 2017 to Edmond, OK! Pure Barre is the fastest, most effective way to change your body. The 55-minute instructor led low-impact, yet high intensity workout targeting your seat, thighs, abs, and arms is designed to not only deliver results but also foster an uplifting, fun, and supportive workout environment. Brides are offered special discounted packages as you prepare for your big day!
Pricing
Please contact us through the form below for pricing information.
---
Thanksgiving has come and gone, but if you're anything like us, that extra indulgence (turkey and pecan pie, anyone?) may still be hanging around. If you're a 2020 bride or just want to get in better shape throughout the holiday season in preparation for spring and summer, you've got to check out a Pure Barre class! This method is one of
Summer days are right around the corner, so whether you're having a summer or winter wedding, you're likely ready to start working toward a trimmer summer bod. With all the different workouts, systems and classes available, it can be tough to know what routine is right for you. Even in the middle of a busy schedule, Pure Barre – Edmond
With diet trends and new workout regimes surfacing every day, we wanted to take a minute to highlight an exercise concept that encourages a healthy, well-rounded lifestyle. Pure Barre Edmond focuses on the importance of community in achieving fitness goals with its friendly, high-energy atmosphere. Getting wedding day ready can be intimidating, but we've done our best to answer a
If you are looking for a unique way to get fit before your big day, consider adding Pure Barre classes to your workout routine. Barre classes have exploded in popularity over the last few years, and lucky for us there is a gorgeous new Pure Barre studio located in Edmond! Check out the following four reasons to add barre workouts
The past month has been an absolute whirlwind since the release of the 10th Anniversary issue of Brides of Oklahoma. We still cannot believe we get the opportunity to work with such talented creatives across the state every single day! Ten years ago, publishers Kami Huddleston and Ashley Murphy started this mission at their dining room table; today the magazine
The best way to get fit for your big day is to have fun doing it, and Barre is the perfect way to sweat away the stress that can sometimes go along with wedding planning! Read on for more info on two of our favorite studios offering Barre classes: Barre3 Located in OKC in Classen Curve, Barre3 is a 60-minute hybrid