There are so many steps to planning a wedding. Some of the logistical details are easy to overlook! Planning wedding transportation to and from your ceremony and reception sites is one you can't afford to miss. Guest parking is another. We've partnered with a few amazing local vendors to who are ready to provide the best service and ensure a smooth ride through your big day – Read on!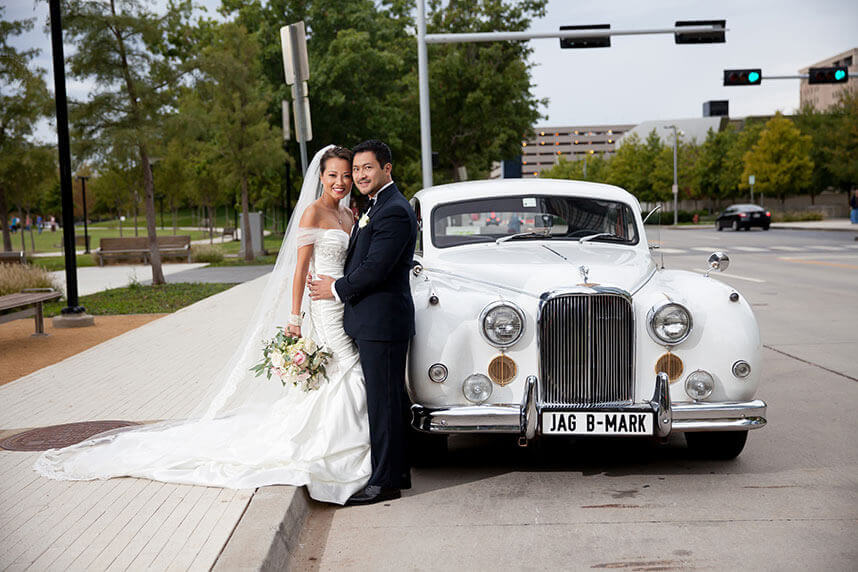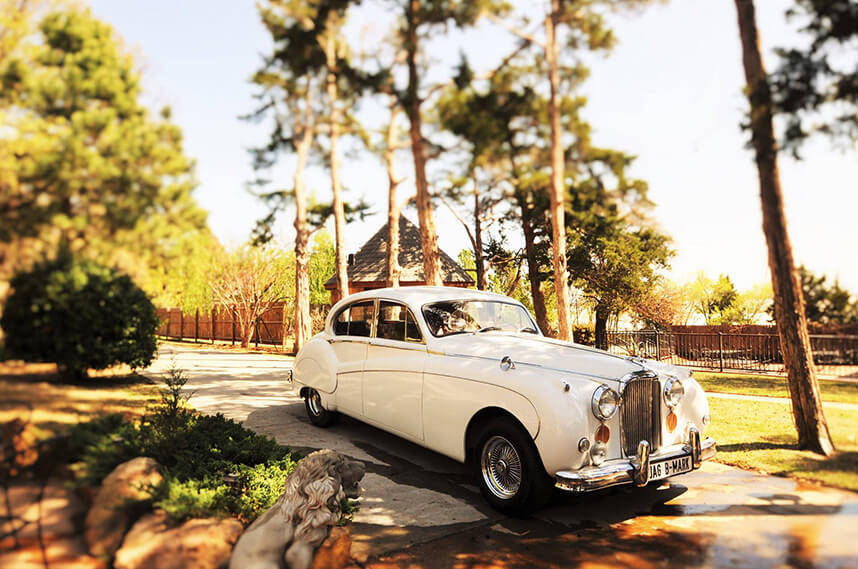 King's Limousine specializes in rentals and chauffeured cars both to and from different locations. They have a diverse fleet of limos, town cars and luxury mini-buses that you can book for just the bride and groom or the entire wedding party! Keep the group together and arrive in style!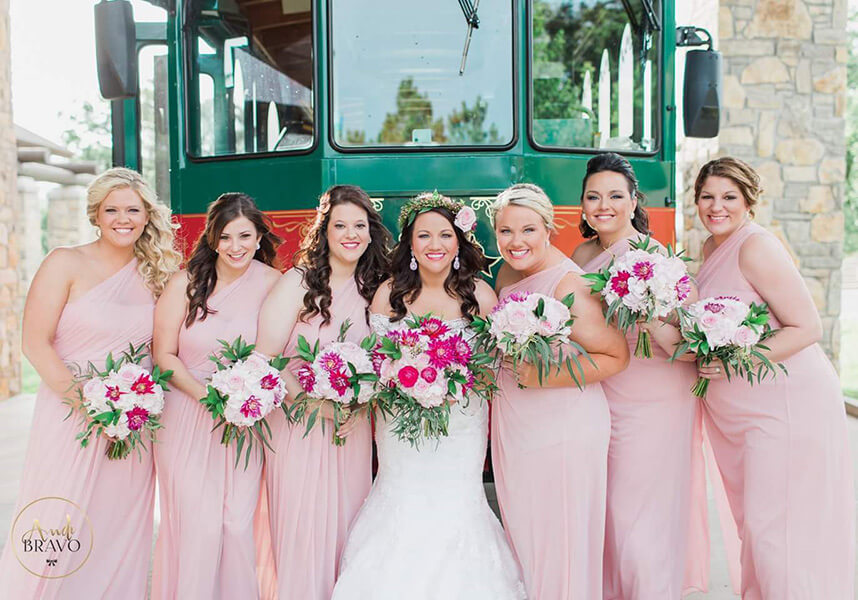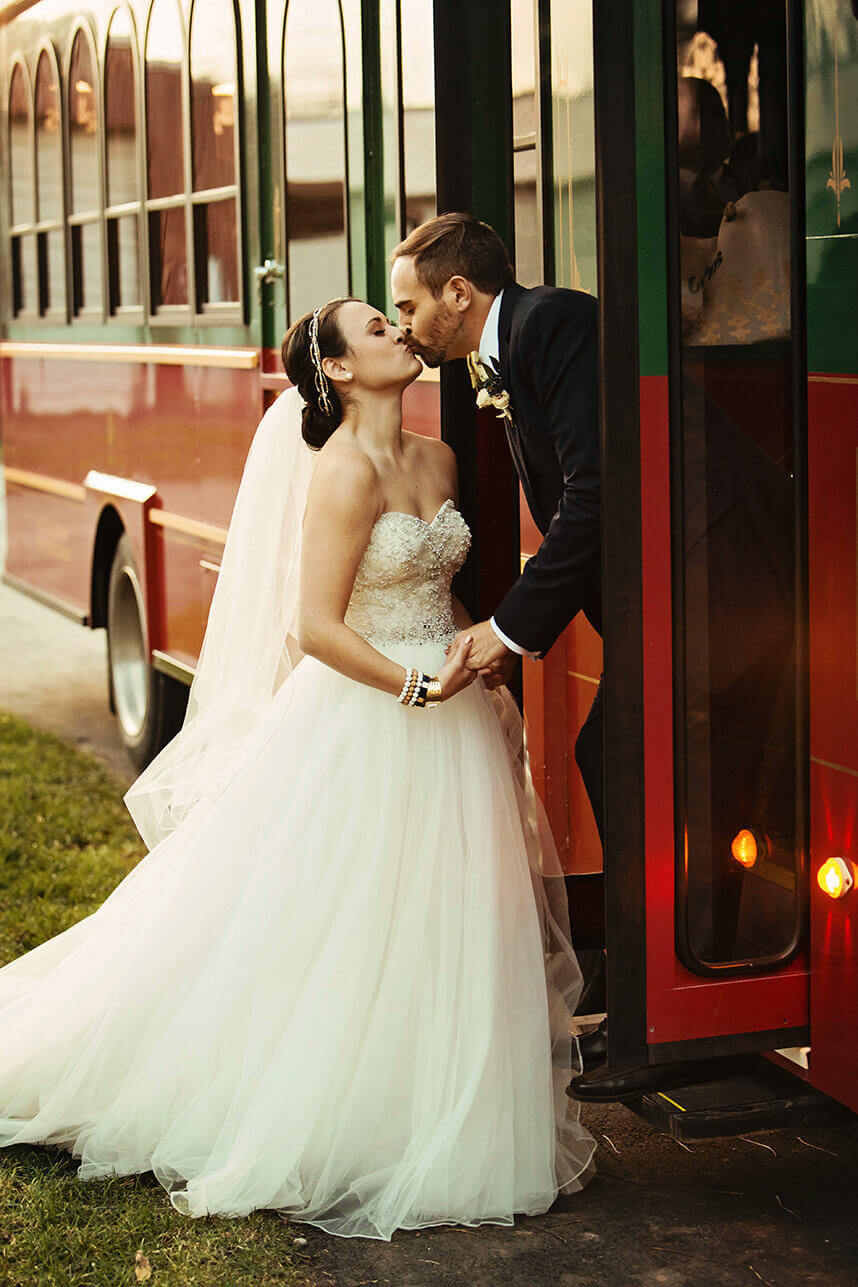 Nothing is more adorable to incorporate into your wedding day than the classic city vibe provided by Old Urban Trolley. Based in Tulsa, Old Urban Trolley provides unparalleled service and views of the city. The trolley itself also makes for a fun photo opportunity. The trackless trolleys can accommodate up to 28 people and is perfect to move the entire group!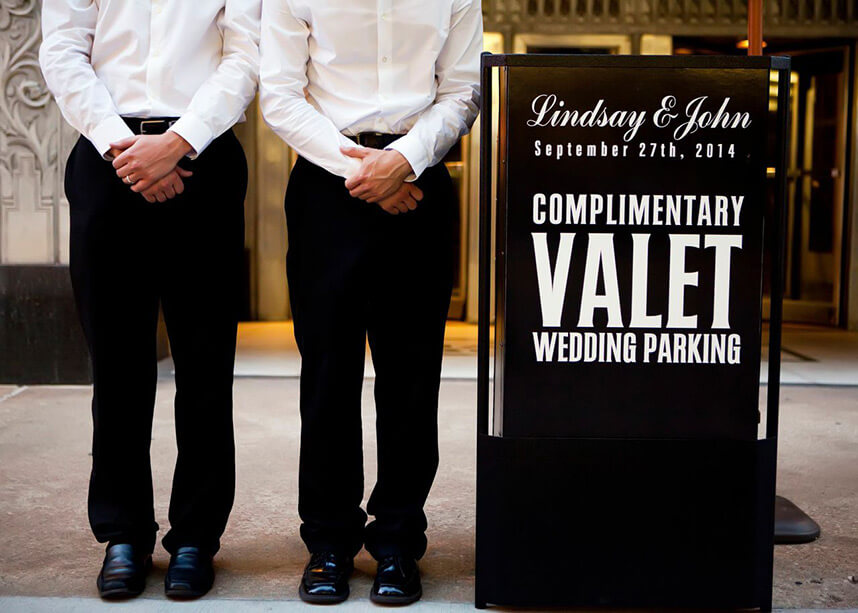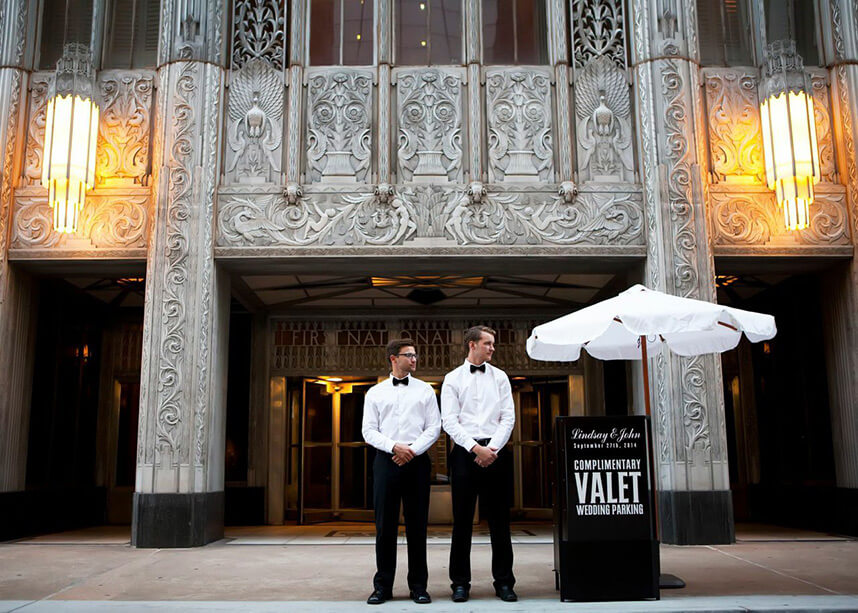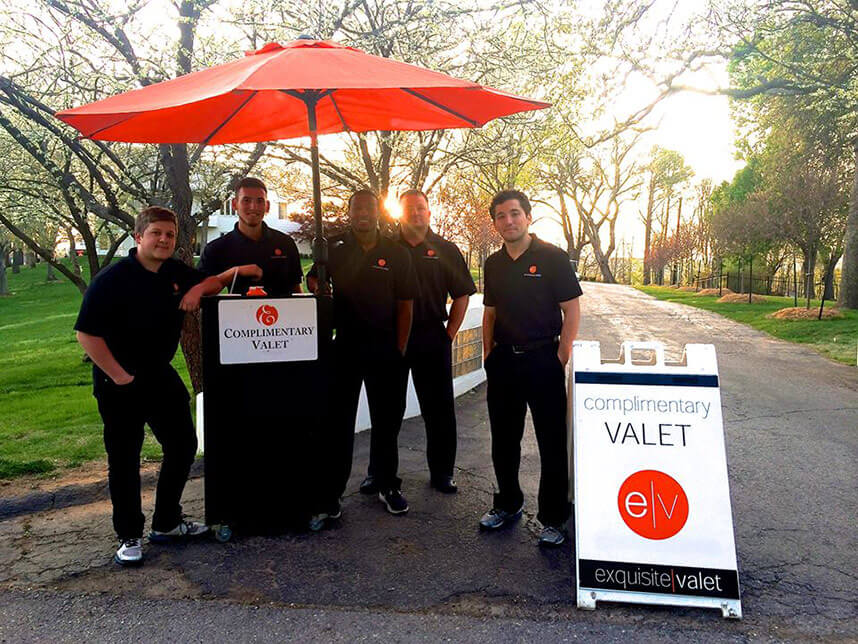 Valet Parking with Sooner Valet & Exquisite Valet
Don't forget! Your guests are all going to be arriving and leaving your event at different times! Make it easy for them by hiring the parking pros at Sooner Valet (OKC area) or Exquisite Valet (Tulsa area). Not only will they park cars quickly and efficiently, they'll also give that VIP treatment to every guest. Add a little bit more elegance to any event with valet parking!
Photo Credits: HP Photography, King's Limousines, Andi Bravo Photography, Andrea Murphy Photography, Sooner Valet & Exquisite Valet
Other Local Vendors:
Exquisite Valet, King's Limousine & Private Jet, Old Urban Trolley, Sooner Valet