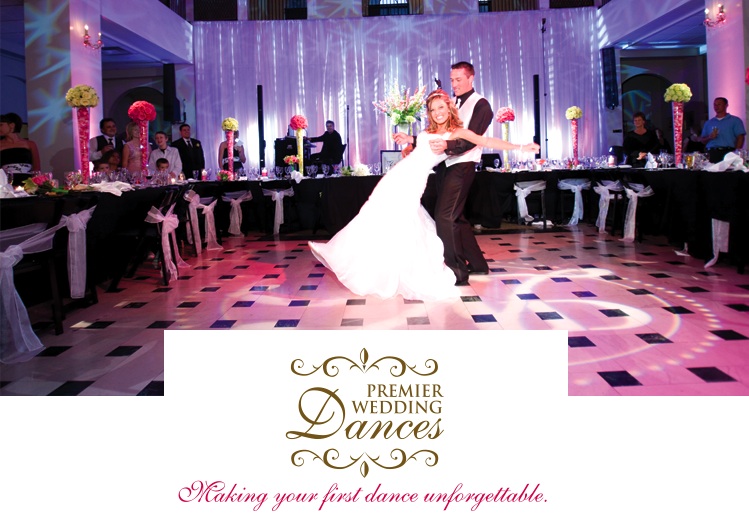 Surprise your guests with a choreographed routine that's sure to be a hit at the reception. Brittany and Derec, featured on pages 79-83 of the Spring/Summer 2009 issue, kept their first dance a huge secret from their friends, family and guests who perhaps expected the first dance to be little more than the standard hug and sway. After a minute of dancing to Brad Paisley's sentimental ballad "She's Everything," these two unexpectedly broke into a carefully choreographed number that combined "every goofy dance we could remember, like Thriller and other silly dances that would make people laugh." While this sort of routine may not suit all personalities, a well-choreographed first dance is worth the investment. Wow your guests and share a very special moment with your new hubby with a choreographed dance that will leave your guests captivated. It's best to work with a professional dance instructor to learn a dance that suits your personal style. Premier Wedding Dances is a great resource when it comes to choreographed routines! Sheila of Premier Wedding Dances suggests booking your lessons months in advance in order to give yourself plenty of time to rehearse. However, if you're just weeks out from your big day,

Premier Wedding Dances

can still help you pull something together. Contact Premier Wedding Dances at 405.209.9830.