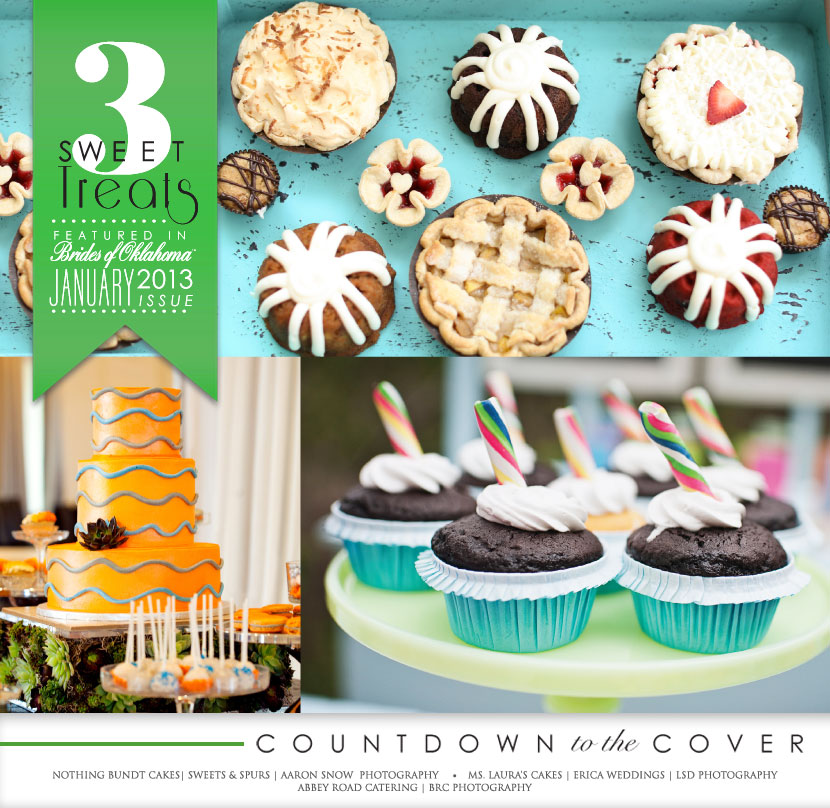 It's a new week and we're so excited because we get to reveal the new cover bride for the Spring/Summer 2013 issue in just a few days. We can hardly wait, so be sure to stay tuned for Thursday's BIG reveal! In the meantime, we couldn't wait to share even more cuteness you'll find in the new issue – like this amazing collection of delectable sweet treats from some of Oklahoma's finest! Enjoy!
Photos from top left to bottom right: Nothing Bundt Cakes | Sweets & Spurs | Aaron Snow Photography • Ms. Laura's Cakes | Erica Weddings | LSD Photography • Abbey Road Catering | BRC Photography
Pre-order a copy of the new issue online today!