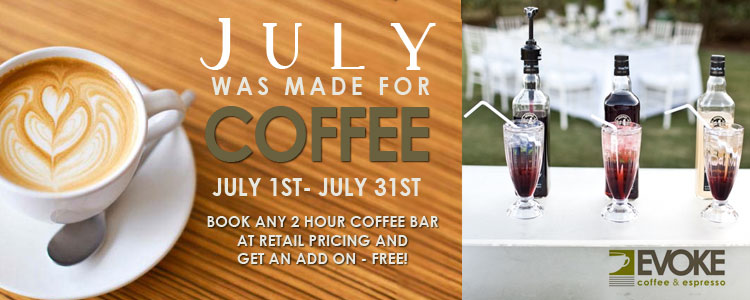 Cafe Evoke is offering one amazing deal and we couldn't keep the news to ourselves. Between now and July 31st, book any 2 hour coffee bar at retail pricing and get an add on – FREE! Once you book your coffee bar, you can have one of the following added without charge:
Italian Soda, Lemonade, An Extra Hour of Service, Decaf Espresso (or second espresso feature, you pick)

Cafe Evoke offers an incredible variety of iced coffees, Italian sodas and plenty of other summertime refreshers! We think it's the perfect addition to keep your guests charged and ready to go for an amazing reception! Serve Cafe Evoke's amazing beverages between the ceremony and reception for a smooth transition into the party! Also remember, your event doesn't have to actually happen in July. It can be anytime! It is never to early to book your engagement party, wedding reception, rehearsal dinner or more! Cafe Evoke serves statewide, so whether you're in Oklahoma City, Tulsa, Ardmore, or Claremore, they are ready to serve you! PS: Be sure to mention this deal when booking so they can get you hooked up.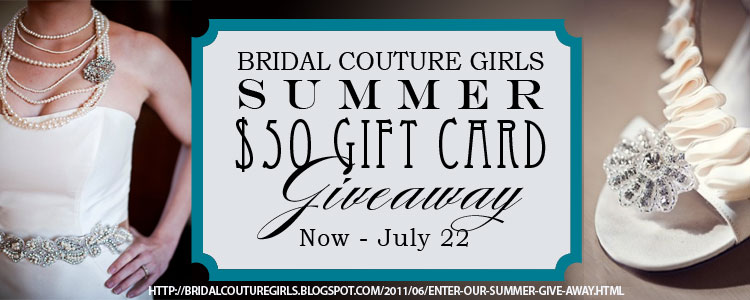 Bridal Couture Girls is giving away a $50 gift card to one lucky fan! Who wouldn't want the chance to showcase their incredible accessories on their big day!? With belts, brooches, veils and more you'll have to click here to get the full details on their summer giveaway! Photos above provided by BRC Photography. Cheers!