Archive
Upcoming Oklahoma Bridal Shows and Events
by Brides of Oklahoma September 16
For all of you engaged gals, we had to share these fabulous upcoming Oklahoma bridal shows and events that are just around the corner! Mark your calendars!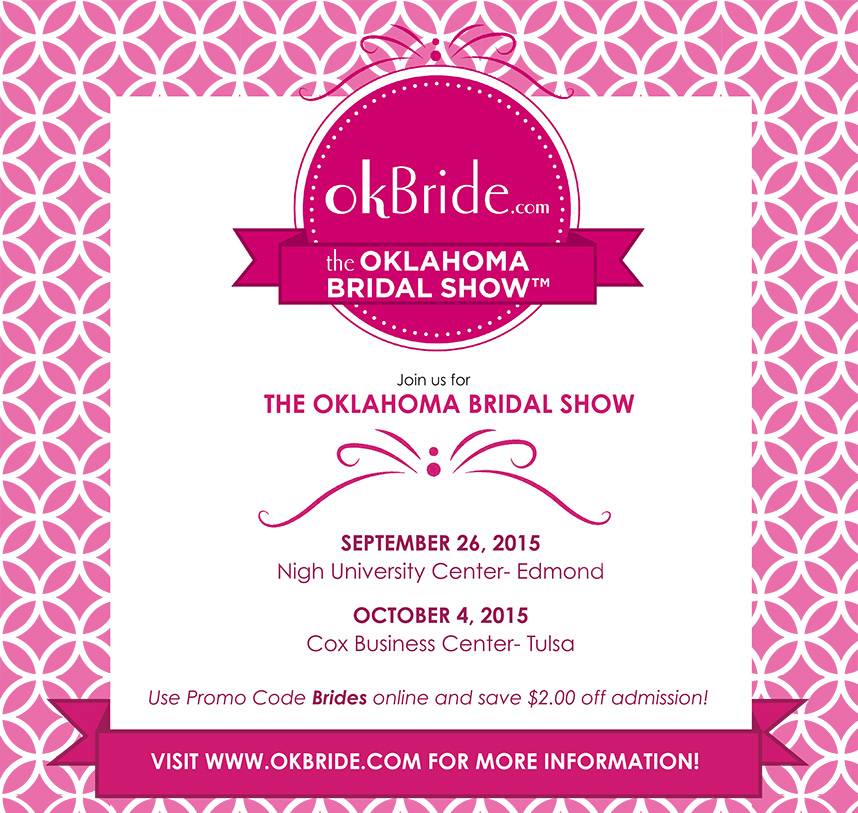 You won't want to miss the OK Bride Fall Bridal Shows! The first is at the Nigh University Center at UCO in Edmond on Sunday, September 26 and the second is at the Cox Business Center in Tulsa. The OK Bride shows will take place from 1 to 5pm and tickets may be purchased at a discounted price online with promo code "Brides" – hooray!
Head to Instagram to see how you could win a pair of tickets to the Edmond Bridal Show – @bridesofok!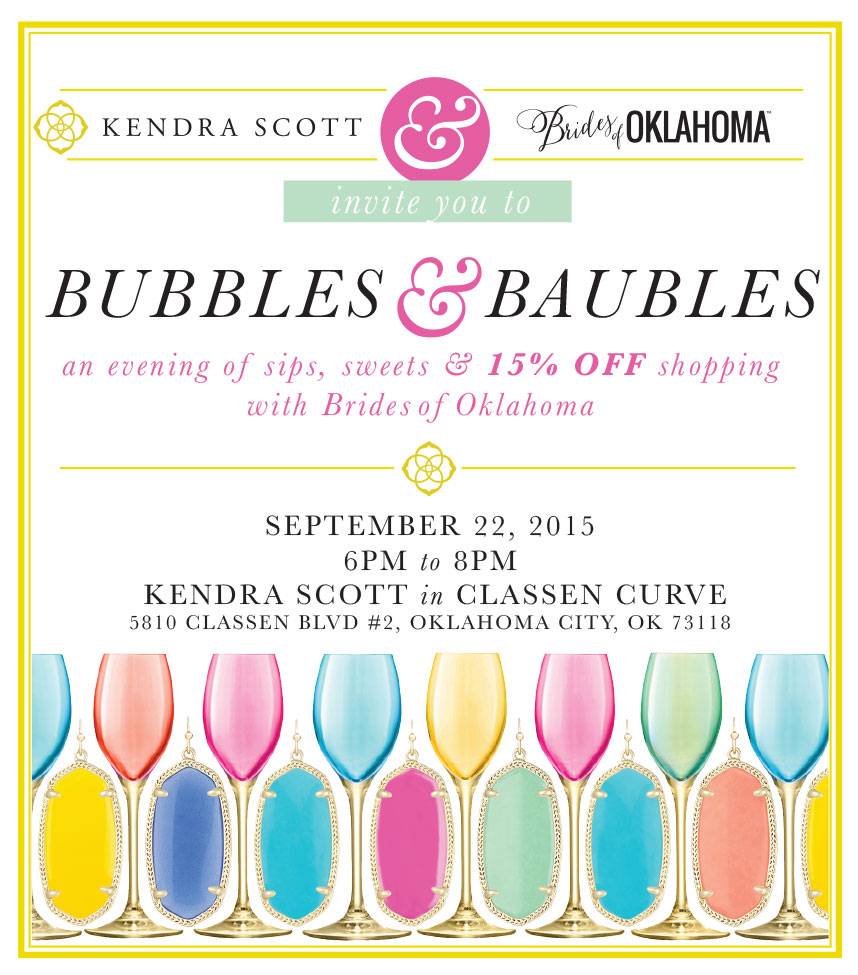 We're hosting a Bubbles and Baubles event with Kendra Scott! Join Brides of Oklahoma on September 22nd from 6-8pm at the Kendra Scott boutique in Classen Curve in Oklahoma City for celebratory sips and sweets PLUS 15% OFF shopping! Hope to see you there. Cheers!