Archive
This Weekend!
by Brides of Oklahoma October 22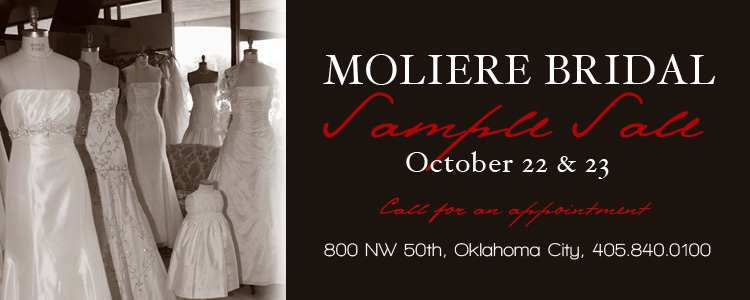 Stop by Moliere Bridal in Oklahoma City today and tomorrow for their huge sample sale! You'll find tons of gorgeous gowns to choose from at great prices! Don't miss your chance to peruse through these fabulous designs. Call right away to schedule your appointment, 405.840.0100!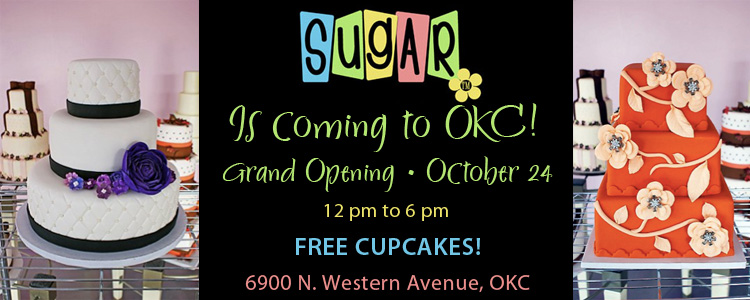 Sugar is opening a new location in Oklahoma City this Sunday, October 24! Be sure to stop by between 12 and 6 pm to check out the new digs and enjoy a free cupcake while you're there! We're sure there will be plenty of goodies on display and we just can't resist those tasty treats! Enjoy!