Archive
Seize the Day – Giveaway!
by Brides of Oklahoma June 16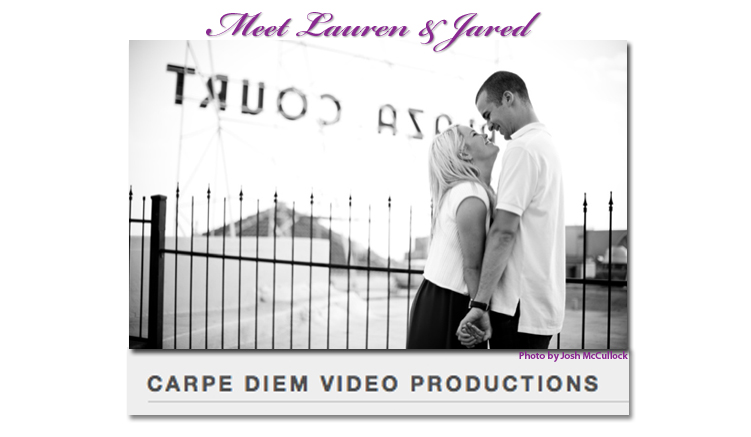 We are so excited to welcome husband and wife team, Lauren and Jared Keester of Carpe Diem Video Productions, to Brides of Oklahoma! They are kicking things off with a bang, and a chance for one our readers to get their proposal caught on video! Here are the guidelines – have that special someone send their proposed proposal to jared@carpediemvideography.com! The most creative, sentimental and romantic idea for a proposal will win an amazing proposal video from Carpe Diem Video Productions! This video will be a keepsake to relive that exciting moment forever! If you know someone who's planning that special moment, encourage them to send their proposal idea today!! All entries must be submitted by June 25 for consideration. We'll be announcing the winner on our facebook page, so stay tuned to hear and see the results! Good Luck!!
Check out the demo they sent us of the weddings they've captured this year!!
2010 Demo Reel from Carpe Diem Video Productions.