Archive
Seventh Annual Looks of Love Contest!
by Brides of Oklahoma January 26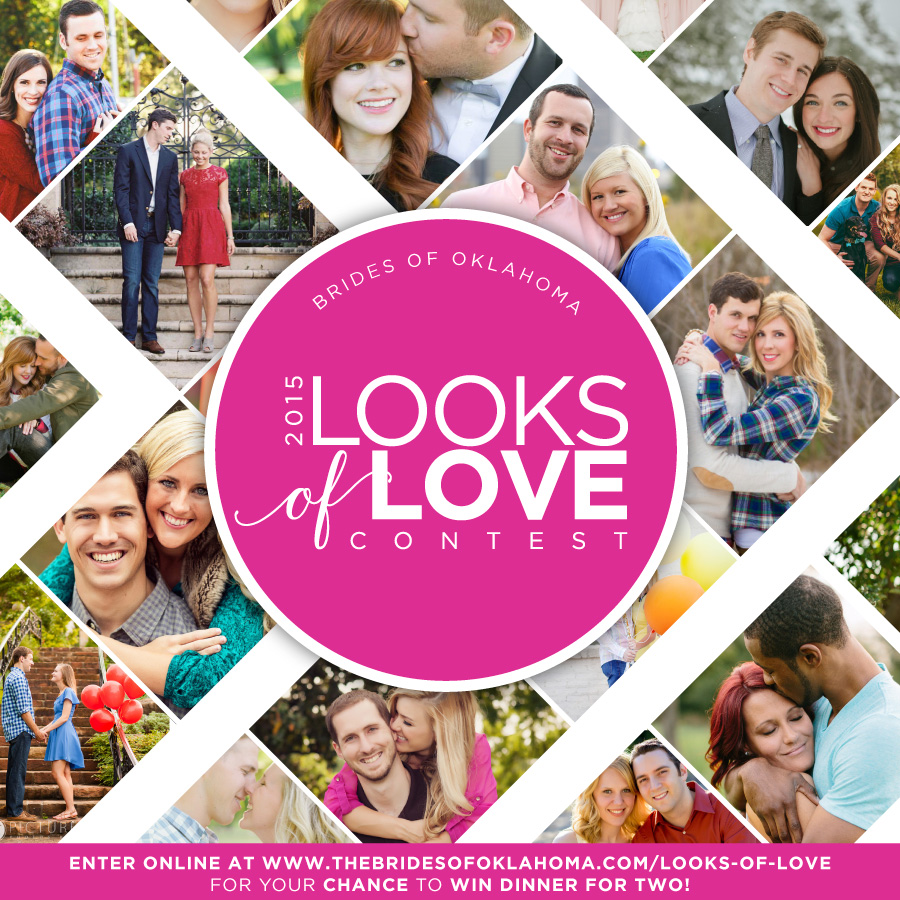 With Valentine's Day right around the corner, we are excited to kick off our seventh annual "Looks of Love" contest! There is nothing sweeter than reading a love story and seeing incredible photographs that perfectly capture the love a couple has for one another. We absolutely adore our 2014 winners, Brene and Taylor captured by Randy Coleman Photography and Caitlin and Jeffrey whose pictures were taken by Brett Heidebrecht Photography. Last year ended in a near tie and we just had to pick TWO winners. We can't wait to see more sweet pictures and stories from Oklahoma couples! We'll be accepting "Looks of Love" submissions over the next two weeks (deadline to submit is February 6) and will announce our winner on Friday, February 13th, the day before Valentine's Day! The lucky winning couple will be treated to a romantic dinner date to the restaurant of your choice! Click here to enter the Looks of Love Contest and simply upload a few of your favorite pictures or engagement photos and briefly tell us your love story. We'll be sharing our favorite submissions with our Facebook fans starting Monday, February 9, to help us decide the winner!  Good Luck!
Other Local Vendors: Randy Coleman Photography