Archive
Historic Setting with Tons of Charm!
by Brides of Oklahoma June 9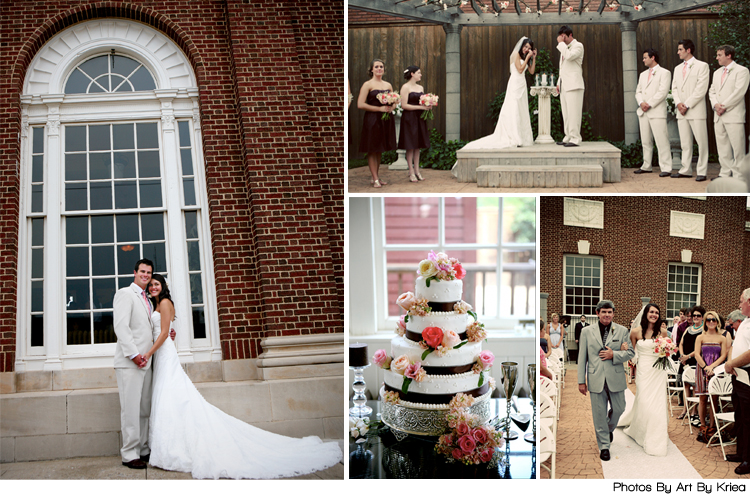 Festivities Event Center in El Reno is full of southern charm and rich with history. The site was originally a Federal Post Office and you can tell from the amazing detail in the architecture. In 2001 the building was privately purchased and underwent many renovations including restoration of the original hardwood floors, 10-ft windows, 16-ft ceilings, marble walls and tile floors. Truly spectacular! With spacious accommodations, Festivities can comfortably hold up to 400 people. If you're searching for a versatile location, look no further. Festivities also has a beautiful courtyard with a large deck area and three fountain features. You get more than just a fabulous location with Festivities; they can also cater your reception or party. They offer a wide range of choices to suit your preferences, from snacks and finger foods to an elegant meal, you'll get the best at this venue. Check out the beautiful Oklahoma wedding at this gorgeous venue captured by Art By Kriea!  If you want to experience some Oklahoma history, don't wait to check out Festivities Event Center! Ciao!