Archive
Fantastic Savings!
by Brides of Oklahoma June 14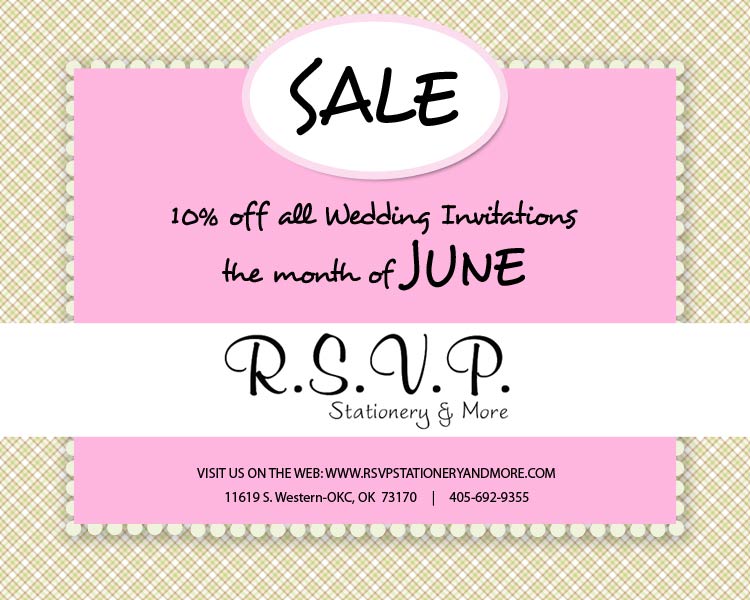 This month RSVP Stationery & More is having a huge sale! 10% off all wedding invitations the month of June. Be sure to stop in and cash in on this great opportunity! Choose from a huge selection of wedding invites, they're sure to have exactly what you're looking for! Cheers!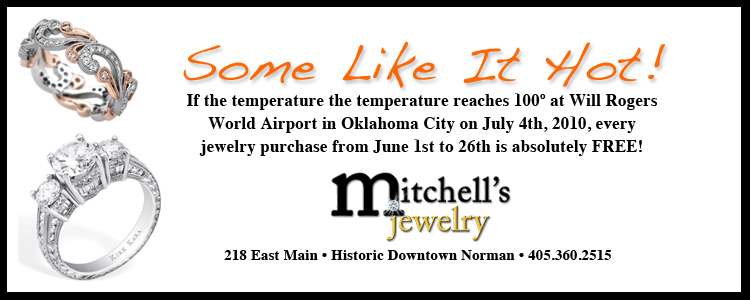 We just discovered the mother of all freebies! Mitchell's Jewelry in Norman is hosting the annual "Some Like it Hot Jewelry Giveaway" this month! The rules are – if the temperature reaches 100 degrees at the Will Rogers World Airport in Oklahoma City on July 4, 2010, every jewelry purchase from June 1 through June 26 is ABSOLUTELY FREE! Yes, we said free! How often do Oklahoma summer days reach 100 degrees? All the time! With last year being the exception – it rained on the fourth – this could be the year to receive your bling on the house! Hurry and stop by Mitchell's Jewelry to qualify for this hot giveaway! For more information call 405.360.2515.