Archive
Decorate with Dessy!
by Brides of Oklahoma June 29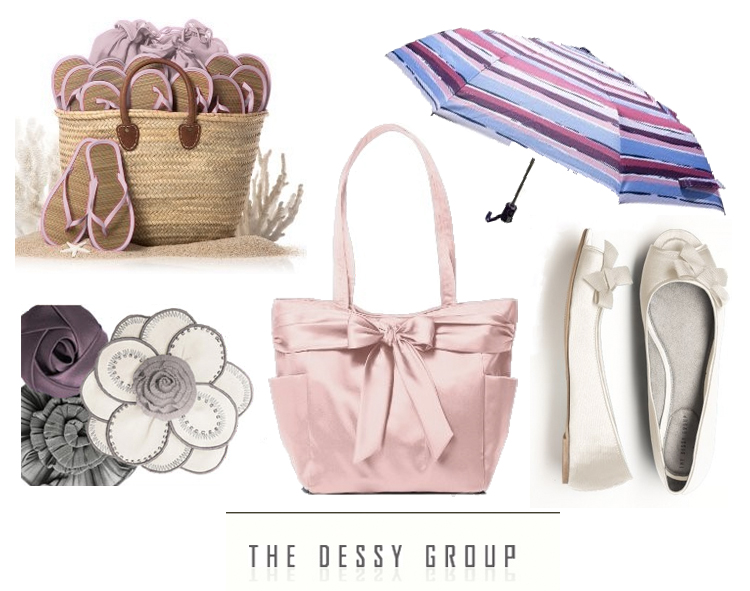 We already adore the Dessy dress collection, but they also have an awesome line of color-coordinated bridal accessories! Available at Bridal Classiques in Tulsa and Bella Rose in Edmond, we wanted to share a few favorites we found! These precious peep toe satin ballet flats will feel amazing after a long night of dancing at the reception! Attach a cute fabric flower to your dress or even your hair for a unique look. Chic! This luxe satin tote keeps your wedding essentials organized in style! After pedicures with the girls, treat your maids to these sweet flip-flops! Shield guests from rain or steamy sun with this pretty striped umbrella! Dessy's accessories come in multiple colors—they'll match any wedding!