Archive
Box Talent Agency: New Website!
by Brides of Oklahoma September 6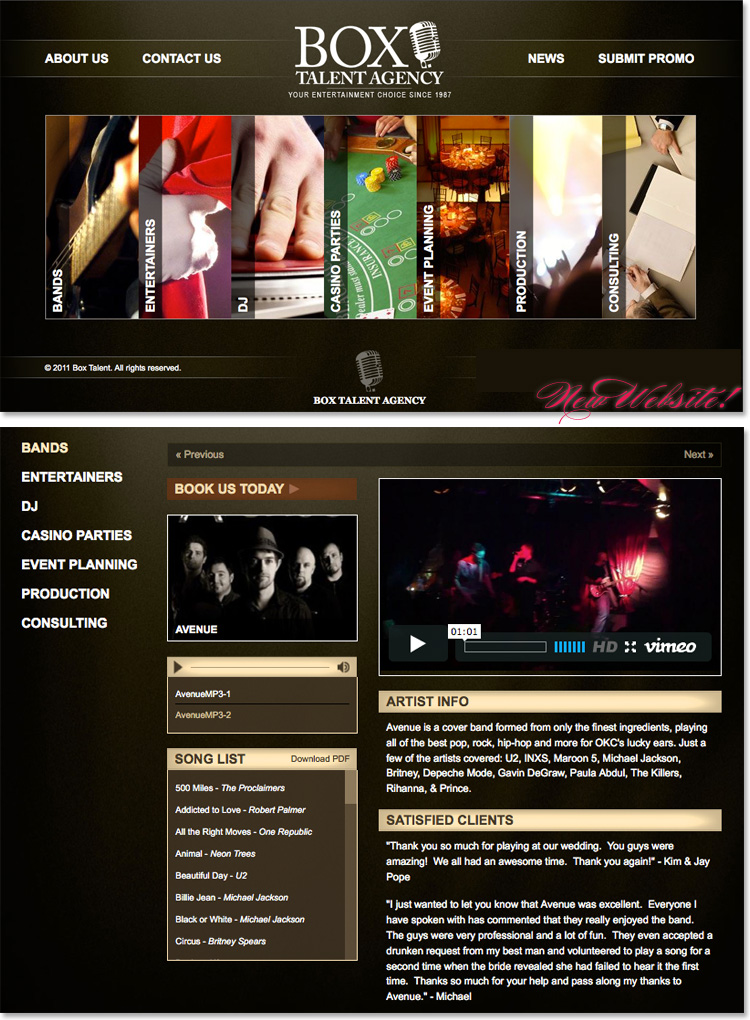 If you're searching for the perfect band or entertainment for your wedding, be sure to check out Box Talent Agency's fabulous and easy to use new site! We love that the Wedding Band section is broken down into ceremony, rehearsal dinner and reception bands/musicians. Just click on a band you're interested in to find out more about their music, song lists and happy customers. The best part is that you can even check out a short clip of a live performance, so you know exactly what to expect! Enjoy!