Archive
Attention Facebook Fans and Friends!
by Brides of Oklahoma June 8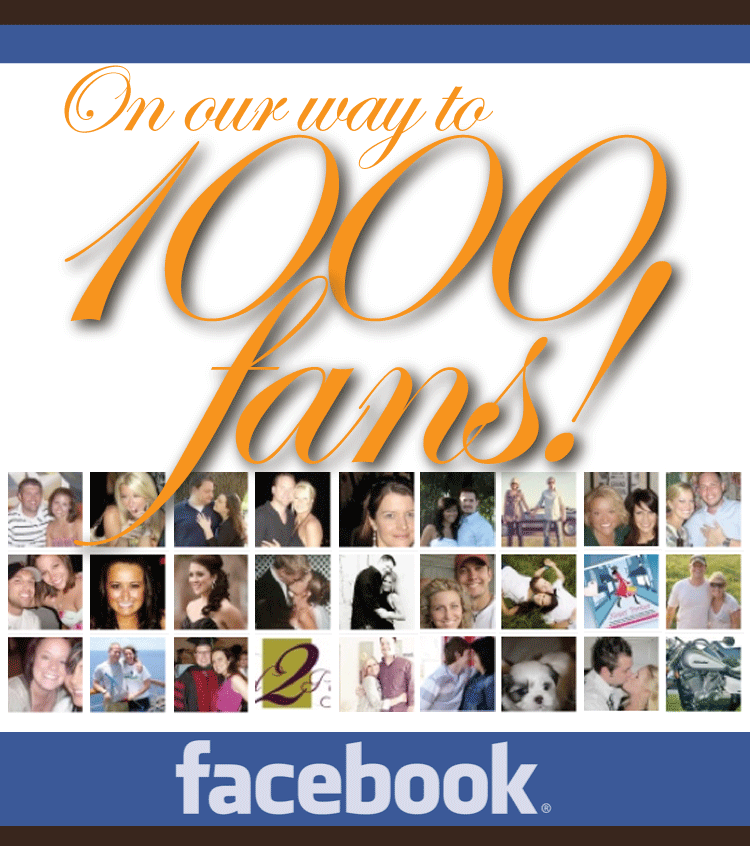 The excitement is growing around the Brides of Oklahoma office! We're sending our July issue off to the printer this week and we're about to reach 1,000 fans on Facebook!! We think this is a REALLY big deal and truly appreciate each and every one of our fans! While waiting for the next magazine issue to roll off the press, be sure to keep up with the latest tips, trends and happenings on our Blog and Facebook fan page. Don't keep it a secret, make sure to tell your friends and family too! You'll get first notice for events and happenings around the state and will be inspired by other Oklahoma brides and amazing Oklahoma wedding vendors. Help us reach and pass the 1,000 mark today! Don't forget to follow us on Twitter! We appreciate all of your support; after all, this magazine is for YOU! Cheers!