Archive
Amanda Watson Photography – New Website!
by Brides of Oklahoma January 6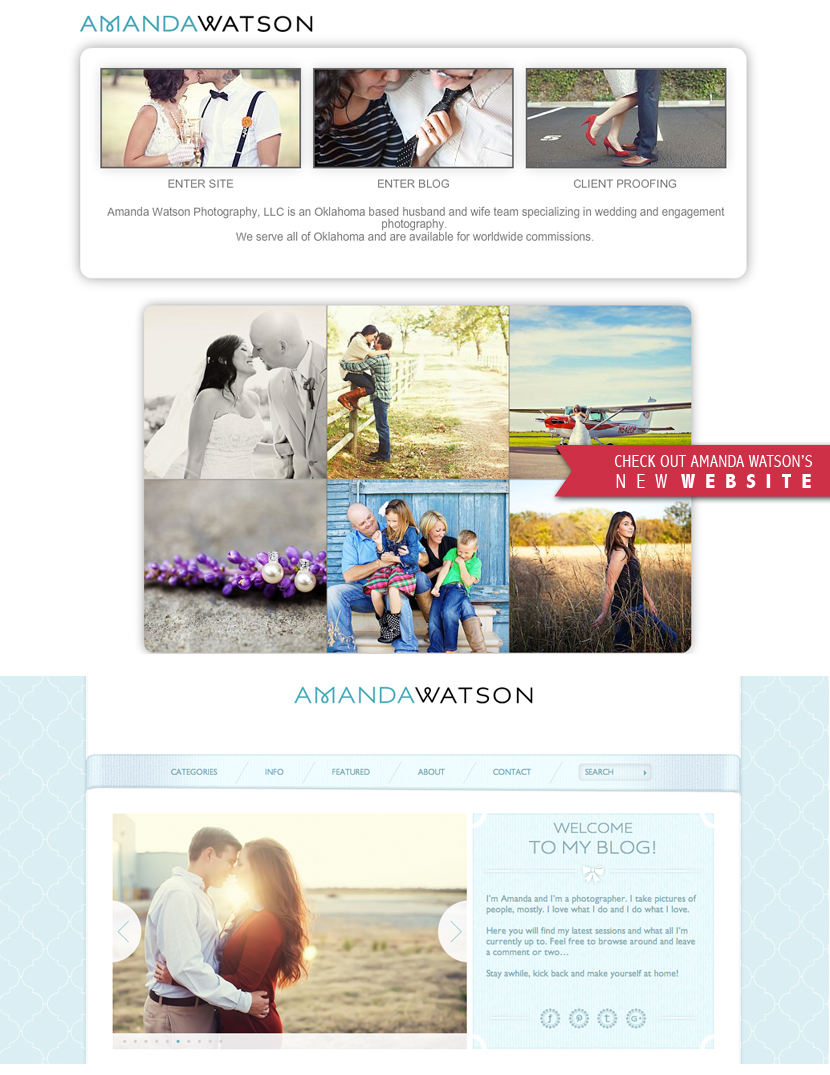 We are constantly perusing our fabulous Oklahoma photographers' websites enjoying each and every beautiful image they capture! One talented Oklahoma wedding photographer, Amanda Watson Photography, has recently revamped her website and we are loving it! Laying out her work in categories such as engagements, bridals, weddings and details, navigating this beautiful new site is a breeze! And did we mention that her blog has a whole new look too? Filled with hundreds of Oklahoma wedding and engagement photographs, the blog is definitely something to keep an eye on as it is constantly being updated. You're sure to fall in love with Amanda's new site as well as her work! Cheers!