Archive
Almost Married – February eNewsletter!
by Brides of Oklahoma March 12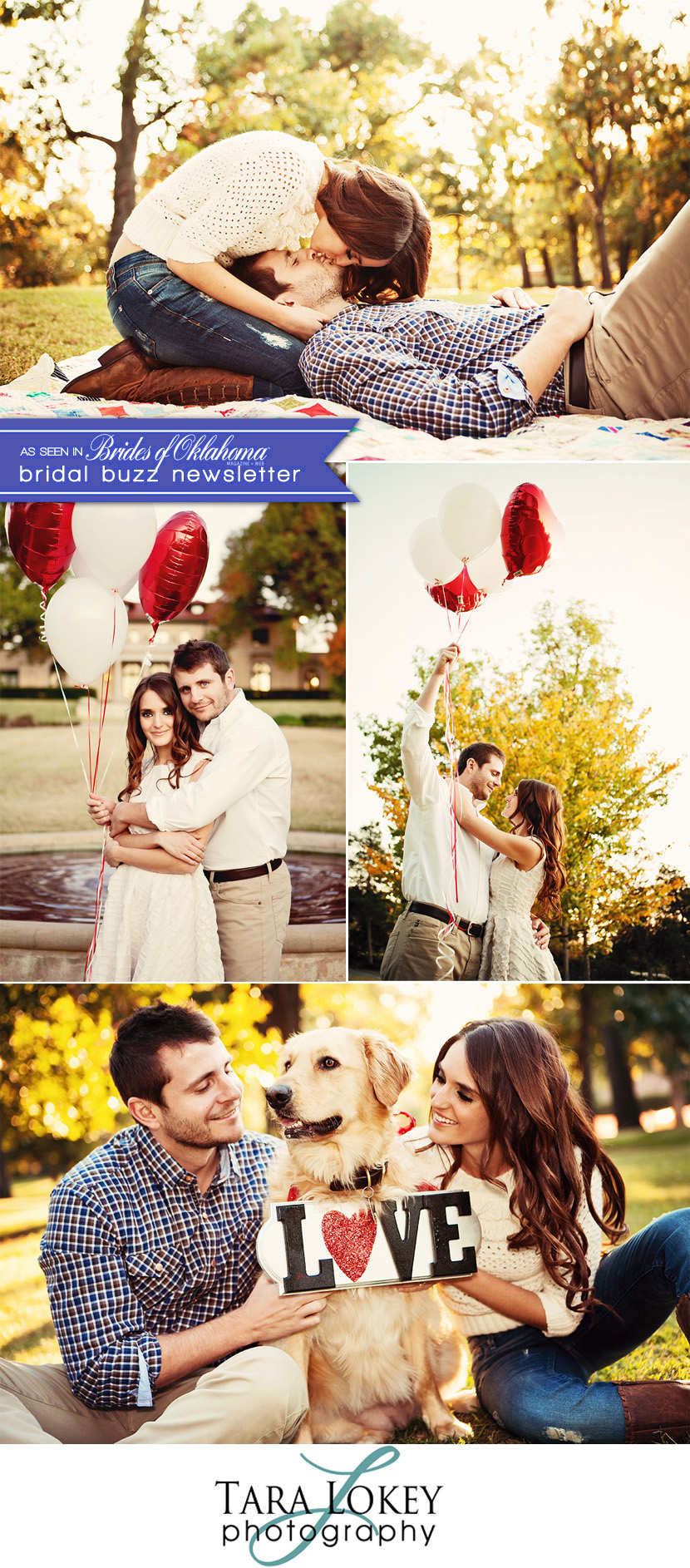 The latest Brides of Oklahoma Bridal Buzz eNewsletter is out and we just LOVE this sweet Almost Married couple captured by Tara Lokey Photography! If you don't already receive the newsletter monthly, be sure to sign up online! You'll have a monthly eNewsletter jam-packed with inspiration delivered straight to your inbox. Check out Sheridan and Austin's story below!
Sheridan and Austin grew up in the same hometown, but sparks didn't start to fly until the two were home for Christmas break after attending different colleges. Not long after, they began dating and a semester later Sheridan transferred schools to be with Austin.
After they had both graduated college, the couple took a huge step and closed on their first home together. But Sheridan had no idea they were about to take an even bigger step. One day, Sheridan walked into their new home to find rose petals leading to the bedroom where she found flowers, champagne and a card. As she was reading the card, Austin got down on one knee and pulled out a gorgeous ring. Of course Sheridan said, "Yes!"
The two are planning an elegant, vintage-inspired May wedding at the gorgeous Mayo Hotel. Congratulations Sheridan and Austin!